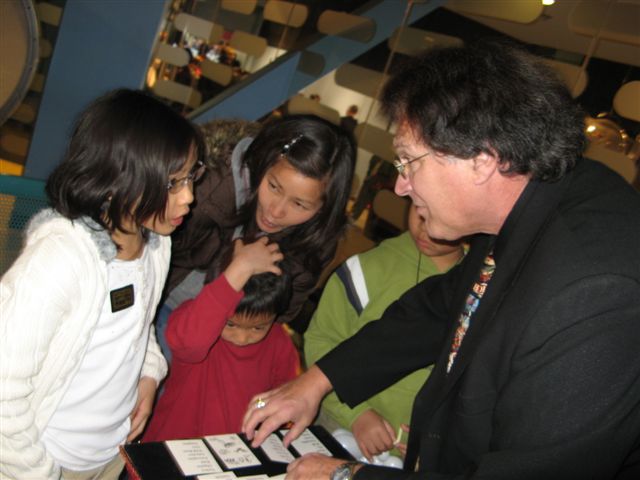 He is the eldest son of Leon and Velvet Mandrake, one of the most famous teams in the history of magic. Lon is a trained scientist and a past president of the B. C. Science Teachers' Association. He is an internationally known mentalist/magician and president of the Society of American Magicians Assembly # 95, an assembly of top professional magicians. He is also the Regional Vice President of the S. A. M. for Canada. As an educator, Lon has received several awards for Excellence in science teaching including the Outstanding Science Teacher Award from the Optical Society of North America and the B. C. Science Teachers'Distinguished Service to Science Education Award. He is the cofounder of the B. C. Science Teachers' Annual conference, Catalyst.
He has been recognized for outstanding performances in the field of magic and mind mystics.
His presentation topics include:
A  Mental Magic Performance as performed by Lon and Linda Mandrake at the famed Magic Castle in Hollywood and the New York Hall of Science. This show can be tailored for any special event!
Mental Mysteries - a scientist's \ magician's view of paranormal happenings including amazing demonstrations!
Real Magic of the Mind - a motivational presentation using the magic of our minds to a much greater potential. It includes many incredible feats of mnemonics and mental abilities.
Magic and Science - includes magic , science, mathematics and many demonstrations of unusual science and magic.